We had the most wonderful winter weather yesterday. No snow, lots of sunshine, above zero temperatures. Then, without warning we got six inches of new snow. While Elijah loves to be outside and loves to make snow angels, he prefers to make them on dry ground and smile at the imaginary snow angel he just made. He thinks he likes snow, but we often spend more time getting him dressed to go play in the snow than actually playing in the snow.
Just this morning he fell down onto the floor in our living room, wearing only his shorts, and started waving his arms and legs. He stood up, pointed to the floor, and said "Mommy! A snow angel! Look, Mommy!"
Lately, Elijah's indoor activity of choice (besides Netflix, which we're trying to watch less of), is colouring and painting. On Saturday morning he got out of bed at 5:30 a.m. (Why child?! Why?!), grabbed his paper and markers and killed some time making beautiful 2-year-old artwork.
He has a couple of colouring books I purchased from a store, but he doesn't really respect the books. He rips off the cover page and colours each and every page within 10 minutes of receiving the book. So when I was told about the WayZoo Colouring Book by Wayfair, my interests were piqued.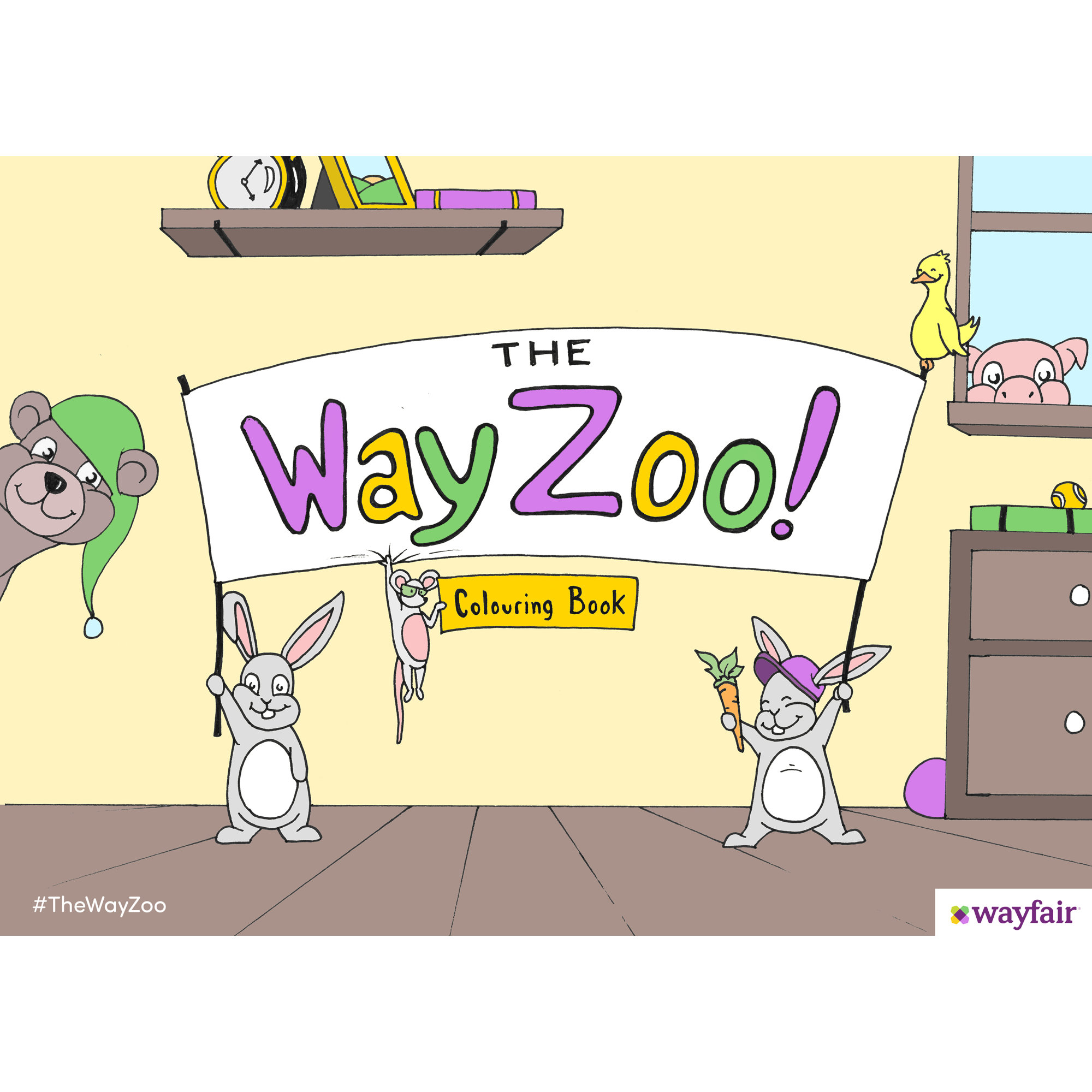 I printed the 10-page book and set Elijah up at the kitchen table with his markers. He loved all the animals and was super excited to have some new pictures to colour. I think he blew through all 10 pages in five minutes, but that's two-year-olds for you. Since the colouring book was free, the fact that he destroyed 10 pages in five minutes didn't irk me. I knew I could just print more later.
In addition to providing a cute colouring book for free, Wayfair has also put together a giveaway. On February 27, Wayfair will chose five lucky kids at random to receive an art package including an easel, paints and markers. I'll definitely have to submit one of Elijah's beautiful pages.
So, if you like me have kids who only think they like to play in the snow, check out the WayZoo Colouring Book. It's super cute, and who knows – they might even win some new art supplies.